VL Series - Vertical Modular Turning Machines
- Low Unit Costs Guaranteed
A design that results in higher production performance: The lathes in the VL series are space-saving vertical turning machines with integrated automation.
Maximum performance at low costs per piece – this performance is based on high-quality components. All VL lathes feature a machine body made of MINERALIT® polymer concrete with world-class damping properties, a pick-up working spindle that moves in the X- and Z-axes with minimum response times and a tool turret that guarantees short swiveling times.
Furthermore, the machines can be fitted with a Y-axis in the turret to allow for the machining of complex geometries. The possible fields of applications for the machines are thus increased massively.

The result: the machine structure ensures a high level of component quality and process reliability while requiring minimum floor space.
---
Overview of the

VL Series of Modular Turning Machines
---
EDNA IOT-READY EX-WORKS:
Get started with data-optimized production with VL series
Using data analysis, unnecessary downtimes – due to component wear or, in the worst case, due to the failure of a machine – can be reduced or even avoided entirely. Productivity increases of over 10% are the rule here. To make entering the world of data-optimized production as easy as possible for our customers, all the machines of the VL Series now come standard in an IoT-ready state. This means that data analysis on the machines can be started virtually immediately.
More information about IoT Ready
Highlights
of the VL Series of Modular Turning Machines
Consistent vertical model families with modular design ensure a large range of versions
Ideal for medium and large scale production
Every machine features the full range of automation and handling technologies.
Designed for manual loading, but also easy to automate
Suitable for operation of multiple machines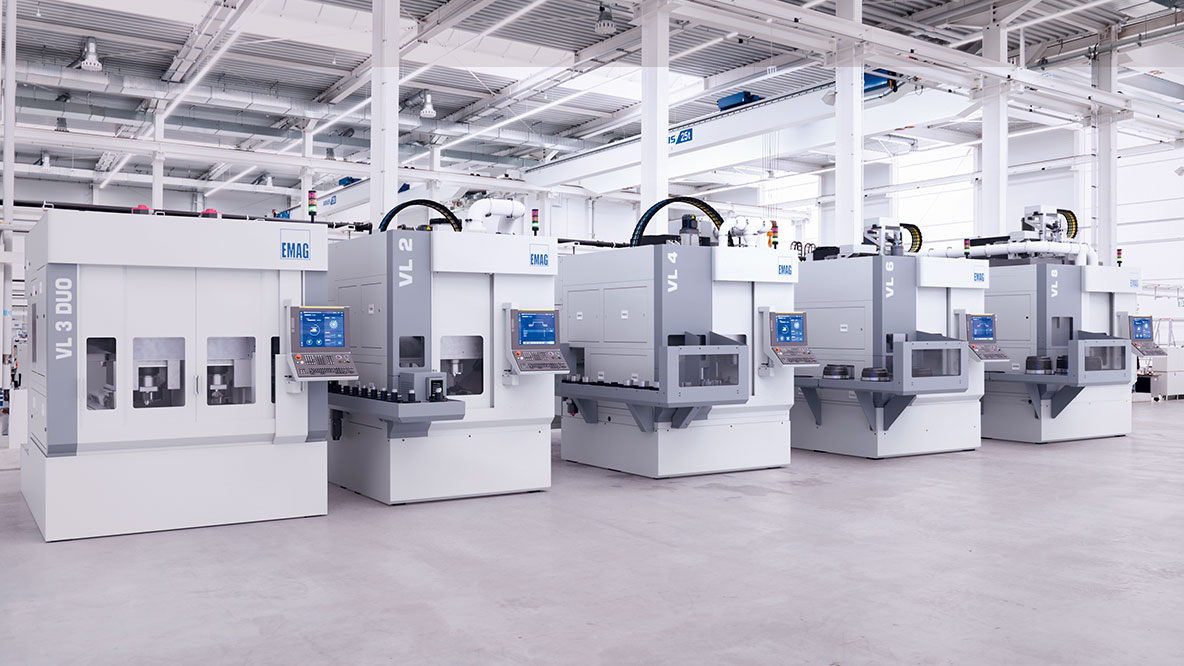 The Benefits
of the VL Series of Modular Turning Machines
Machining of chucked parts = Standard machine concept
Small footprint (chaku-chaku or close linear arrangement) = Reduced floor space costs, more possibilities for the machine layout
Possibility of simple interlinking via central feeding and discharge belts and pick-and-place unit/changer = flexible as regards to future developments, lower automation costs, and shorter tooling times
Integrated automation = No additional costs (interface, etc.)
Short transport distances = Optimization of idle times
Common parts strategy, standard spare parts warehousing = Lower maintenance costs
Ease of operation (extremely accessible machining area) = Quicker machine set-up
High energy efficiency = Reduction in energy costs