Joining machines
SFC 600
Workpiece dia., max.: 40 mm | 1.5 in
Component diameter, max.: 70 mm | 3 in
Workpiece length, max.: 600 mm | 23.5 in
---
Thermal joining with a brand new kind of flexibility – the SFC 600 joining machine by EMAG
The thermal joining processes of EMAG are used to produce extremely precise components for powertrains. The process is also ideal for workpieces that will be subjected to high torques and dynamic loads. Custom solutions are always our focus when developing joining machines. Thermal joining technologies enable significant reductions in component weight and a very high functional density.
Joining with the SFC 600 joining machine uses thermal, force-free processes
The SFC 600 is a highly productive joining machine for a variety of applications, e.g. joining small drive shafts or cam shafts. The fully NC-operated high-speed joining axis ensures rapid processes.

Combined with generators and heating systems developed by EMAG eldec, the SFC 600 provides the full technical process chain for heating and joining from a single source.

The flexible design of the joining system enables the use of the SFC 600 in a wide variety of production scenarios, from manual loading to fully automated line production.
Joining cam shafts using the SFC 600 joining machine
For more than 20 years, EMAG Automation has been developing its patented thermal joining technology: The cam is expanded by induction heating so that it can be positioned force-free on the shaft. This is always done at a temperature that is precisely matched to the material and the geometry. The shrinking process starts by targeted cooling. The final result is a force-fitted lateral press assembly. The new SFC 600 joining system opens up new possibilities for this technology – thermal joining of cam shafts up to 600 millimeters in length is becoming even faster and more flexible.
Rapid component change possible
The solution is focused on high-precision, fast NC axes with linear motor technology. On this basis, the entire production process can be controlled via the NC program. A key prerequisite for flexibility: For some cam shaft types, a simple change of the NC program may be enough for re-tooling. The entire operator interface resembles the programming of a machine tool. All data is stored on the system. The changeover from one cam shaft to another can be accomplished in less than ten minutes. This makes the system very effective especially whenever frequent re-tooling is required: Re-tooling with the SFC 600 is limited to very few elements.
60 seconds for assembly
The joining process itself is timed perfectly and very fast: The loading gantry picks up one or two shaft components and transfers them to the two inductors for heating. Afterwards, the NC-operated dual gripping system receives the two components and simultaneously places them on the shaft as described. This makes it possible to assemble a standard cam shaft for four cylinders in only 60 seconds. With the SFC 600 joining machine, the process is faster, more flexible, and easier to control.
Lower cost than traditional production processes
Greater flexibility in production (process chain design, short re-tooling time, …)
Component sequence can be selected freely
Angle and axial position are freely selectable
Joining precision parts without rework (e.g. cams with negative radiuses) is possible
Possible to join components made from different materials
Workpiece dia., max.
40 mm
1.5 in
Component diameter, max.
70 mm
3 in
Workpiece length, max.
600 mm
23.5 in
Workpiece dia., max.
mm
in
40
1.5
Component diameter, max.
mm
in
70
3
Workpiece length, max.
mm
in
600
23.5
Joining axis travel path X / Y / Z
mm
in
1,000 / 150 / 600
39.5 / 6 / 23.5
We have the

right solution

for you!
Workpieces
The Right Manufacturing Solution for

Every Workpiece
Composite camshaft (joining)
Precision manufacturing of camshafts places high demands on production. The thermal joining technique offered by EMAG combines flexibility with productivity: freedom in design and production processes…
Gear shaft (joining)
Powertrain production calls for flexibility and effectiveness: Different gear shafts with complex geometries need to be produced efficiently in varying batch sizes.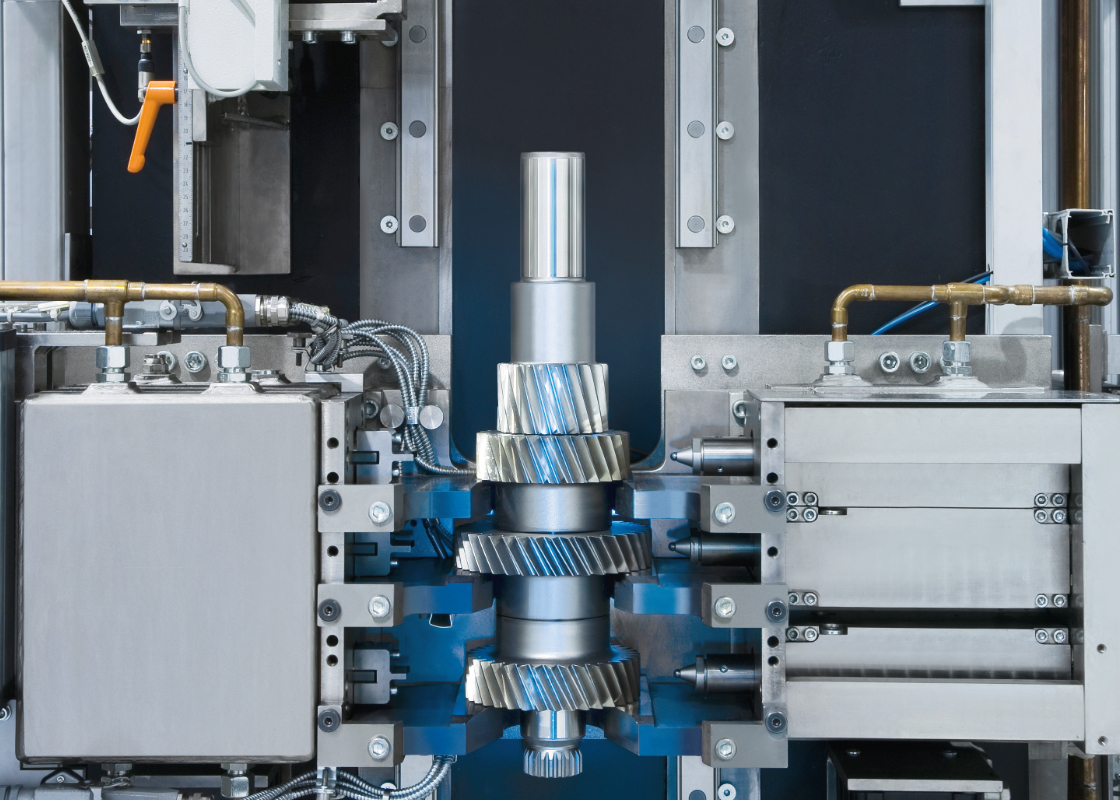 Technologies
Complex Manufacturing Systems from a Single Source

thanks to a High Range of Technologies

The thermal joining process from EMAG has its main application in the manufacture of high-precision powertrain components. It is also suitable for…