Company Culture
The EMAG Group places a high priority on team-mindedness and cooperation. The reason for this is obvious: a company's success is always driven by employee satisfaction.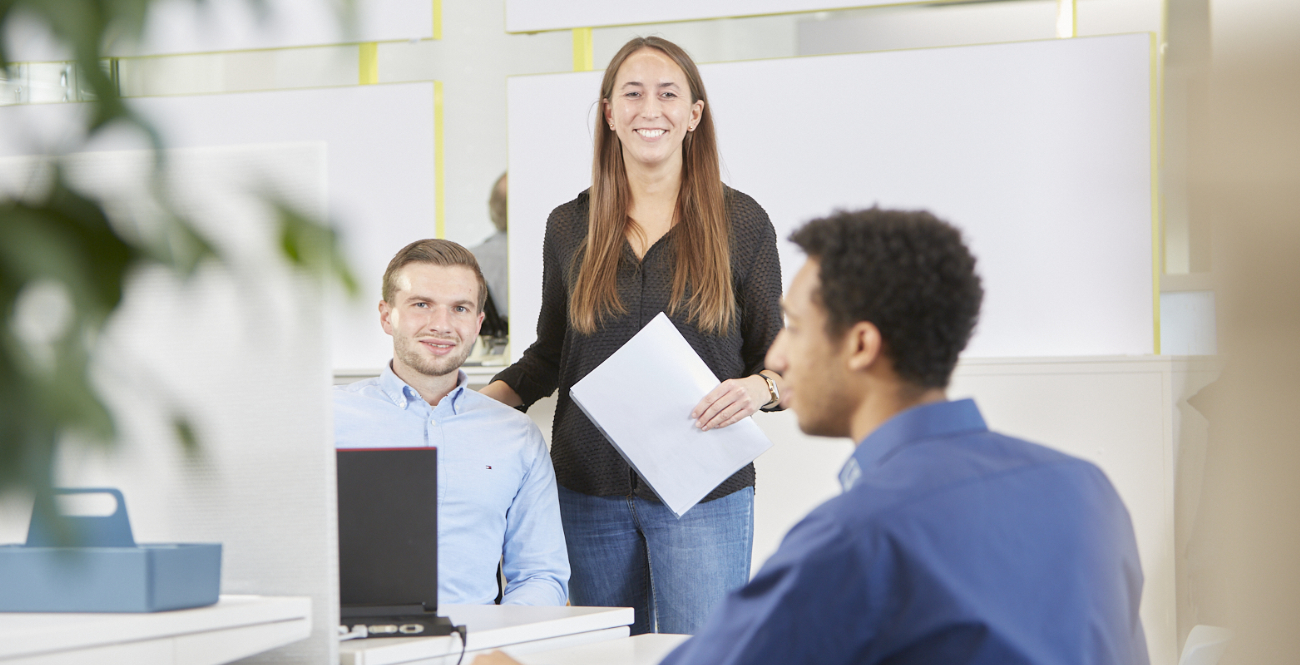 One Company –

One Team

All employees are part of a comprehensive, sustainability-driven company strategy with long-range objectives. We view our workforce not just as employees. Rather as the key formulators of EMAG's success story.
Our Management Principles
The EMAG Group relies on enthusiastic employees with vision and goals. This is why new and different approaches and ideas from a variety of areas are always sought after. New solutions and different approaches allow us to satisfy the needs of our customers and the requirements of the marketplace.

All economic decisions involving technical matters are based on technical and economic knowledge assessed in the light of opportunities and risks. We place great value on an incisive understanding of customer preferences and the ability to initiate successful solutions for our customers.

Clear and unambiguous goals are set at management level. These are met by working together while remaining conscious of our responsibilities toward employees. Enthusiasm, passion, creativity, and strong teamwork are what give us the ability to develop the best solutions for our customers every time.