Maintenance by EMAG:
Systematically prevent unplanned downtimes
Machine owners who regularly have status-oriented and coordinated maintenance performed by EMAG (in accordance with DIN 31051) prevent many unplanned downtimes and save a lot on unnecessary expenses – an enormous economic advantage for any production facility. The machine availability, productivity, and quality are improved.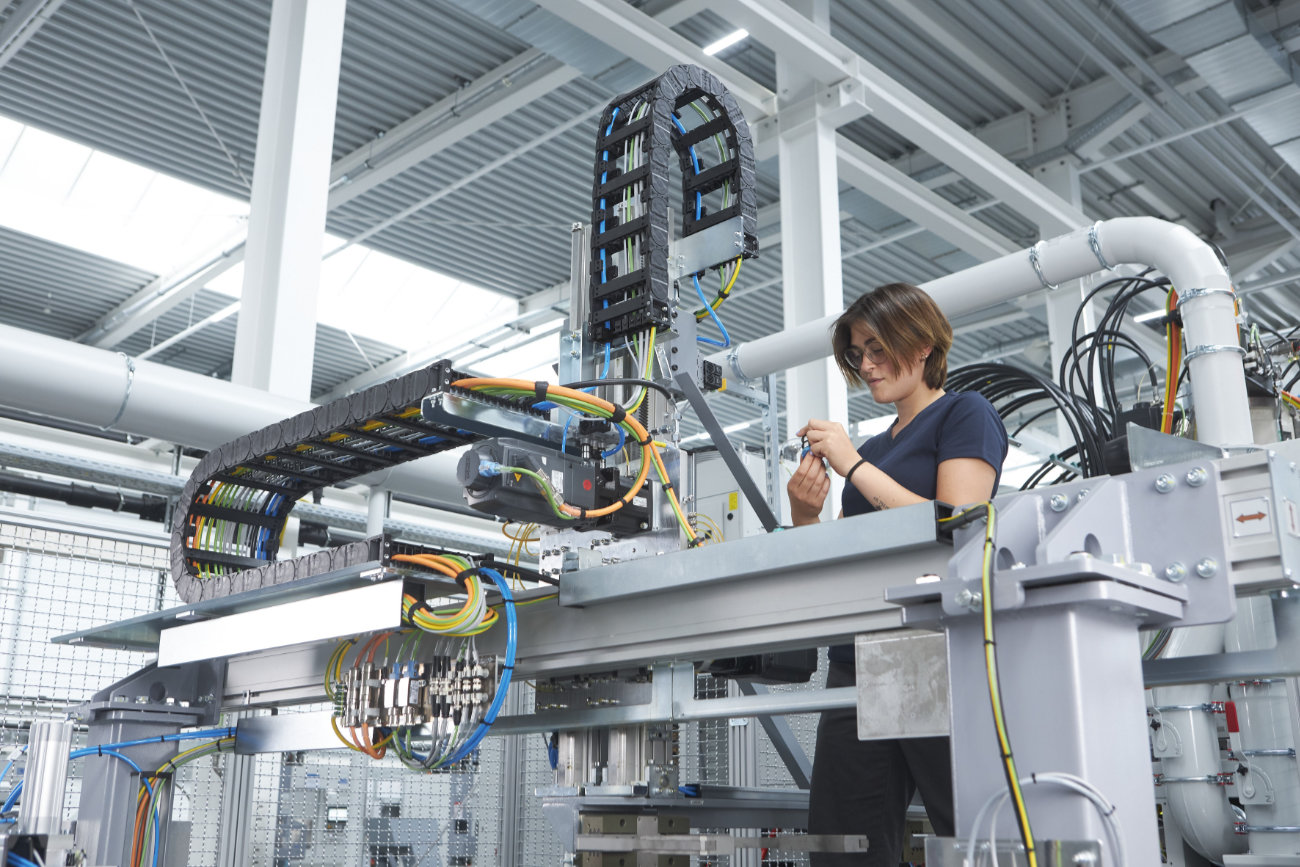 EMAG precision-tailors the maintenance to the application
Many users run their machines without regular inspections and maintenance intervals. Sooner or later, a functional fault occurs, and the machine suffers unplanned downtime – with great disadvantages:
Frequently, in these cases, the damage is already much more severe. For example, it might be necessary to replace the entire turret and other high-quality machine components; this can easily result in costs amounting to tens of thousands.
The machine standstill is delayed by the shipping times for the required spare parts.
This can frequently be prevented – with status-oriented maintenance in accordance with DIN 31051!
The goals are always the same:

maximum transparency and high machine availability.
All maintenance is accurately tailored to the requirements and the condition of the production solution and is well-coordinated. This ensures that the reliability, functionality, and value of the machines are maintained. The goals are always the same: maximum transparency and high machine availability.
For this reason, only qualified experts examine the actual status and performance of the machines. The entire process is coordinated. For example, we check the precision of the drives and axes, the performance of the motor spindles, the movement of the tool carriers, and the geometry of the machine. Planned replacement of small parts such as strippers or seals prevents failure of expensive assemblies.
The users always profit from a wealth of experience, because our service technicians know "their" machine types and the interaction with the automation systems – from the travel accuracy and repeatability of the NC axes to the geometry of the entire machine. On this basis, we create a geometry log, as well as a measure catalog, including a quotation.
Advantages
Qualified: Our employees receive additional qualifications at regular intervals. They are specialized in defined machine types and are familiar with EMAG's special technologies.
Available: Our decentralized service structure reduces travel costs. Additionally, our spare parts store contains all key assemblies and more than 20,000 spare parts.
Fast: We can efficiently use existing time windows, such as company holidays, for maintenance activities. This reduces the downtime for your machine to a minimum.
High quality: We focus on innovative, customer-oriented products. Original parts from EMAG are used.
Planned: The maintenance intervals are individually scheduled depending on the needs – for this, we make use of our experience from comparable areas of application.