International and innovation
Are you interested in other countries and new languages? Have you always wanted to enjoy some exciting experiences in a new place and put your skills to the test? The EMAG Group can provide you with the opportunity thanks to its internationality and innovativeness.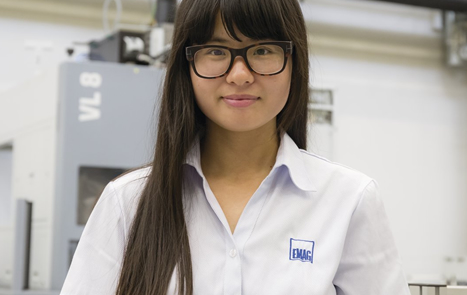 Internationality and innovation serve as success factors and guarantee continuous growth.
To be able to offer our innovative manufacturing solutions in every market, we continuously draw on the knowledge and broad experience of each company in the EMAG Group. After all, many markets for our machinery and technologies are located outside Germany. For this reason, we have set up centers of expertise in order to serve customers in their home countries and to provide them with the best-possible support. But it is the teamwork of local employees, the sharing of individual ideas and experiences, and the communication of knowledge that produce the innovativeness needed for us to succeed in worldwide markets.
If you would like to become part of this effort, we want to give you a platform and put you to work in a place tailored to your skills and strengths.