Customized VLC
VLC 300
Workpiece dia., max.: 300 mm | 12 in
Workpiece length, max.: 250 mm | 10 in
Chuck dia., max.: 400 mm | 15.5 in
---
Pick-up turning center VLC 300 for advanced machining of chucked parts
The VLC 300 is a pick-up turning machine that can be configured for a wide variety of applications. Especially ideal for machining large workpieces, it allows large chucked parts to be produced with high productivity and high precision.
VLC 300 – The Pick-Up Turning Machine With More Than Just Turning
The VLC 300 is designed for large workpieces up to 300 mm in diameter. The pick-up turning lathe makes it possible to utilize a range of machining technologies flexibly. This vertical turning machine is extremely compact and features powerful drives in its spindle and axes, ensuring adequate power at all times. Its highly flexible tooling options and powerful working spindle are supplemented by the integrated automation system with a pick-up spindle which makes the VLC 300 into a high-productivity production lathe.

Low-vibration machining is made possible by the Mineralit® polymer concrete body. This ensures long tool life and very high machining quality. The main spindle is fastened to the front of the machine base by means of a compound slide rest, allowing dynamic motion along the X-axis and Z-axis. A Y-axis in the tool turret is available as an option.

The VLC 300 is ideal for assembly-line use with a wide range of automation components for perfect interlinking.
Machining of chucked parts with a standardized machine concept
Small footprint (chaku-chaku or close linear arrangement) for reduced floor space costs with multiple options for machine positioning
Option of simple interlinking via central infeeding and outfeeding conveyors and pick-and-place/turnover units with flexibility for the future, lower automation costs, and shorter tooling times
Integrated automation with no additional costs (interfaces, etc.)
Short distances for part transport optimally minimize non-productive time
Common parts strategy and spare parts management for low life cycle costs
User-friendliness (easily accessible machining area) offers faster tool setup, safe operation and the option of compact alternative layouts
High energy efficiency for lower energy costs
Workpiece dia., max.
300 mm
12 in
Workpiece length, max.
250 mm
10 in
Chuck dia., max.
400 mm
15.5 in
Workpiece dia., max.
mm
in
300
12
Workpiece length, max.
mm
in
250
10
Chuck dia., max.
mm
in
400
15.5
Swing diameter
mm
in
420
16.5
X-axis travel
mm
in
900
35.5
Y-axis travel (optional)
mm
in
± 30
± 1
Z-axis travel
mm
in
495
19.5
We have the

right solution

for you!
Manufacturing lines
Complete

Manufacturing Lines

or

Automation Systems

from EMAG
Bin Picking Automation
Bin picking, or "reaching into the box," is a technology in which a robotic arm uses a 3D sensor system (3D camera, scanner, ...) to remove workpieces in a chaotic position from a mesh box or similar.…
TrackMotion
With the TrackMotion automation system, a "TransLift" unit runs through the machines on a rail system (track). Functions of the TransLift include picking up and placing parts with different heights,…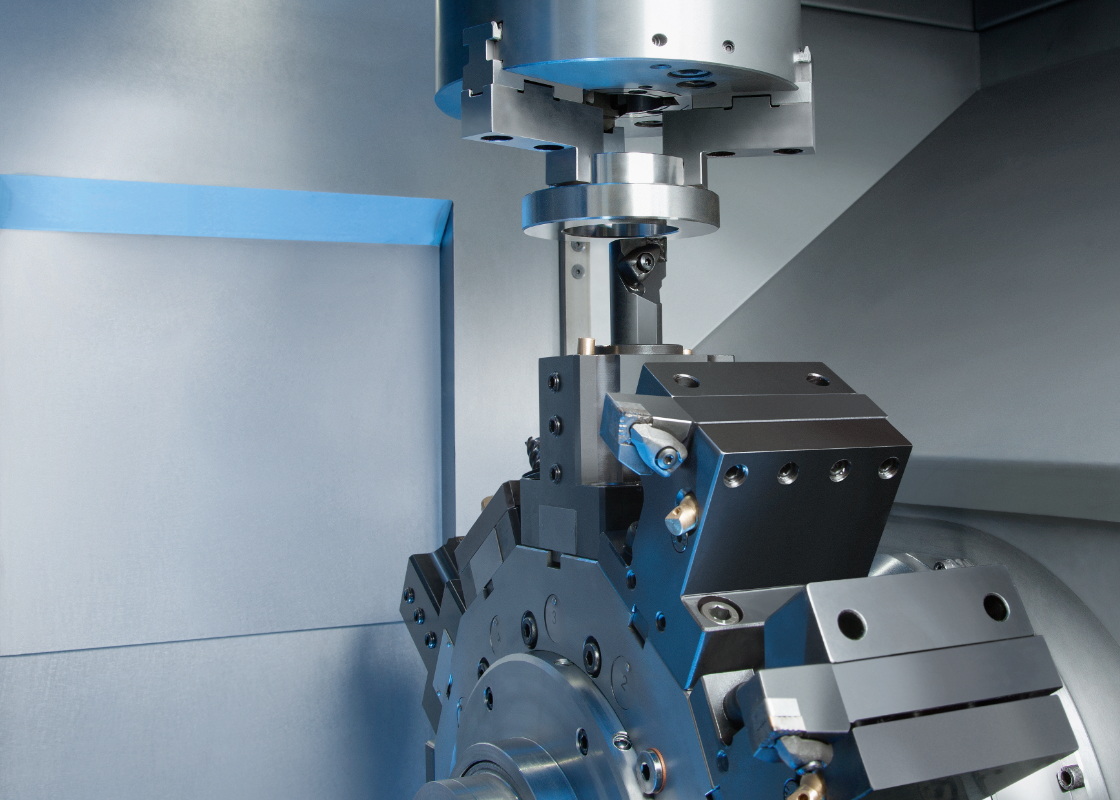 Technologies
Complex Manufacturing Systems from a Single Source

thanks to a High Range of Technologies

Vertical turning is a machining process for metal components. EMAG was one of the first machine tool manufacturers to use the vertical turning process…