Horizontal Gear Hobbing Machines
K 160 Longbed XL
Module range: mm 0.2 - 2.5
Workpiece dia., max.: 100 mm | 4 in
Workpiece length, max.: 1,000 mm | 39.5 in
---
Unique Gearing Solutions for Long Motor Shafts
These sturdy, state-of-the-art hobbing machine are capable of machining long parts, such as pinions and shafts up to 1000 mm long with weights up to 25 kgs. If your operation is looking to replace aging manual hobbing machines, this multi-axis machine is worth considering.
Horizontal Gear Hobbing Machines:
KOEPFER K 160 Longbed and Longbed XL
KOEPFER K 160 Longbed Horizontal Gear Hobbing Machine comes with:
Direct-driven, high-performance drives
Up to 15 programmable axes
Horizontally positioned, automatic loading and unloading
Perfect for Job Shops!
Setup programming for different workpiece geometries is easy and fast – often in less than 15-20 minutes.
Conversational and block programming modules are available.
Axes' positions as well as automation movements are stored for each workpiece, making repetitive tasks easy and precise.
No matter whether running small or large batches, this machine holds the "size" to the micron. Since it is not subject to a "warm-up" curve, no adjustments are necessary.
Additional automation options including "lights out" capabilities are available.
Advantages
K 160 Longbed XL
Automatic loading is standard. Avoid manual loading.
Reduced hobbing times – see savings between 50-70% compared with previous cycle times.
The K 160 Longbed offers the highest versatility and flexibility for different workpieces.
It provides fast and easy setup and changeover for a huge range of shafts.
Take advantage of higher production output due to higher machine uptime.
Longer tool life can be expected due to the rigid machine concept.
Workpiece dia., max.
100 mm
4 in
Workpiece length, max.
1,000 mm
39.5 in
Module range
mm
0.2 - 2.5
Workpiece dia., max.
mm
in
100
4
Workpiece length, max.
mm
in
1,000
39.5
We have the

right solution

for you!
Workpieces
The Right Manufacturing Solution for

Every Workpiece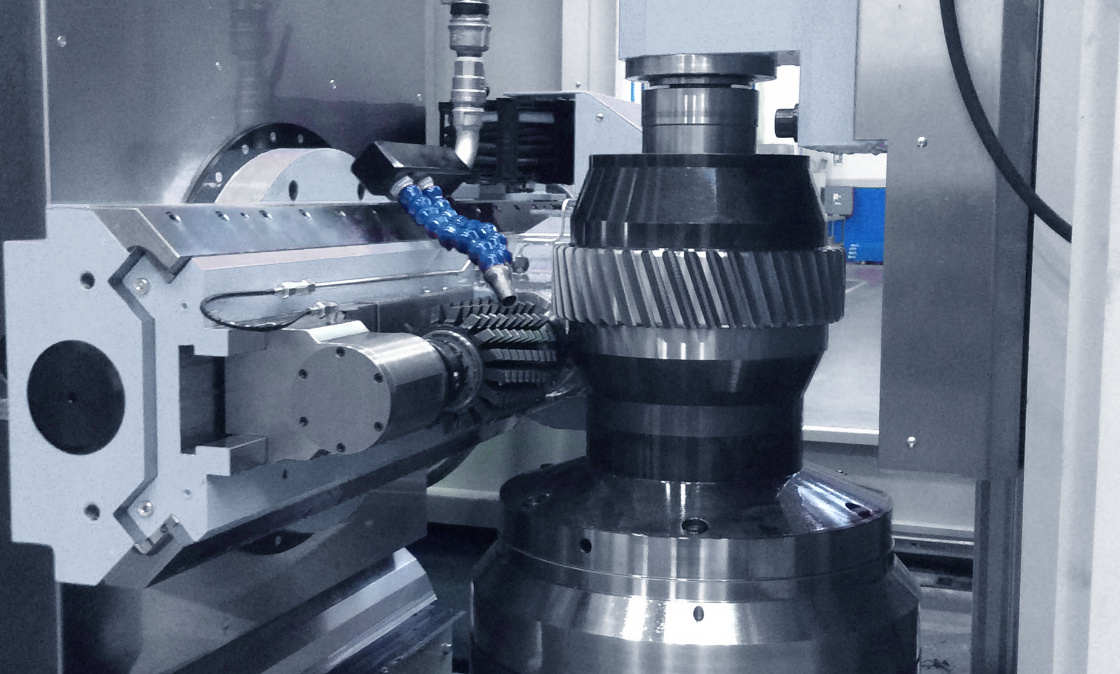 Technologies
Complex Manufacturing Systems from a Single Source

thanks to a High Range of Technologies

For those who want to produce gearing on workpieces with interfering contours – including a small overrun – gear shaping is frequently the only…

Gear shaving takes place before the hardening process and is a cost-effective process. It results in low-noise gear surfaces - a major benefit that…

During the machining of the tooth flanks of shafts and gears by means of generating grinding or gear grinding, it is important to achieve…