Modular Shaft Machining VT
VT 4 / VT 200
Workpiece dia., max.: 200 mm | 8 in
Workpiece length, max.: 630 mm | 25 in
Chuck dia., max.: 250 mm | 10 in
---
Maximum Efficiency in Shaft Production – VT 4 / VT 200 Lathes
Short cycle times, high precision and safe processes are what distinguish shaft machining on VT series turning centers. In these turning centers, traditional horizontal machining has literally been put on its head.
Turning centers for demanding shaft production
The VT 4 or the VT 200 (identical to the VT 4 though equipped with a Siemens control unit) is designed for shaft parts up to 630 mm in length and up to 200 mm in diameter. Two tool turrets with eleven tool posts each are available to perform the machining (one tool post on each turret is occupied by the workpiece gripper). This enables simultaneous four-axis machining of workpieces from two sides.
Demanding machining tasks in shaft production can be performed directly with the VT 4/VT 200 turning centers.
Components costs are massively reduced during production, because the chip-to-chip times are extremely low with these turning centers: Workpiece grippers transfer the raw parts into the turning center and pick them up again after machining. Depending on the workpiece, this changeover time lasts only about six seconds. Even the actual turning process is completed very fast. The component is machined simultaneously from two sides using 4-axis machining. The vertical arrangement of the component ensures long-lasting process reliability—the free downward chip flow avoids chip build-up in the machine compartment.
In the VT turning centers, automatic loading and unloading is an integral part of the machine, a full-featured automation system is already available. The workpiece grippers in the two turrets move the raw parts from the workpiece conveyor into their vertical position in the turning center. The conveyor is implemented in the form of an incremental chain conveyor with workpiece carriers.

Various workpiece lengths and diameters are defined in the NC part program.
EDNA IOT-READY EX-WORKS: Get started with data-optimized production with VT series
Using data analysis, unnecessary downtimes – due to component wear or, in the worst case, due to the failure of a machine – can be reduced or even avoided entirely. Productivity increases of over 10% are the rule here. To make entering the world of data-optimized production as easy as possible for our customers, all the machines of the VT Series now come standard in an IoT-ready state. This means that data analysis on the machines can be started virtually immediately.
Reduced cycle times due to four-axis machining
Shorter idle times thanks to cycle-time concurrent loading and unloading of the components
Lower investment costs through integrated automation
Now also with standard preparation ("tunnel") for integration in the TrackMotion automation system
Workpiece dia., max.
200 mm
8 in
Workpiece length, max.
630 mm
25 in
Chuck dia., max.
250 mm
10 in
Workpiece dia., max.
mm
in
200
8
Workpiece length, max.
mm
in
630
25
Chuck dia., max.
mm
in
250
10
Swing diameter
mm
in
270
10.5
Gripper diameter, max.
mm
in
133
5
X-axis travel
mm
in
395
15.5
Z-axis travel
mm
in
810
32
Main spindle: Power rating at 40 % / 100 % duty cycle
kW ./ hp
38/29 ./ 51/39
Main spindle: Torque at 40 % / 100 % duty cycle
Nm ./ ft-lb
250/200 ./ 184/148
Main spindle: Speed, max.
rpm
4,500
We have the

right solution

for you!
Manufacturing lines
Complete

Manufacturing Lines

or

Automation Systems

from EMAG
Bin Picking Automation
Bin picking, or "reaching into the box," is a technology in which a robotic arm uses a 3D sensor system (3D camera, scanner, ...) to remove workpieces in a chaotic position from a mesh box or similar.…
SCS Stacking Cell
Highly productive production in a confined space – this is what is promised by the new stacking cells of the SCS series in combination with the vertical turning center from EMAG.

Whether for the…
TrackMotion
With the TrackMotion automation system, a "TransLift" unit runs through the machines on a rail system (track). Functions of the TransLift include picking up and placing parts with different heights,…
Digitalization
Digitalization @ EMAG -

The Future is Connected
EDNA IoT Ready
The entry into the world of data-optimized manufacturing: To make it as easy as possible for our customers to enter the world of data-optimized manufacturing, the machines in the VL/VT series are now being delivered IoT-ready.
Workpieces
The Right Manufacturing Solution for

Every Workpiece
Rotor Shaft - Assembled (Electric Motor)
Rotor shafts in stationary electric motors are usually solid shafts with a smaller diameter. Alone, these rotor shafts are not heavy, however the small diameter of the shaft requires that a large…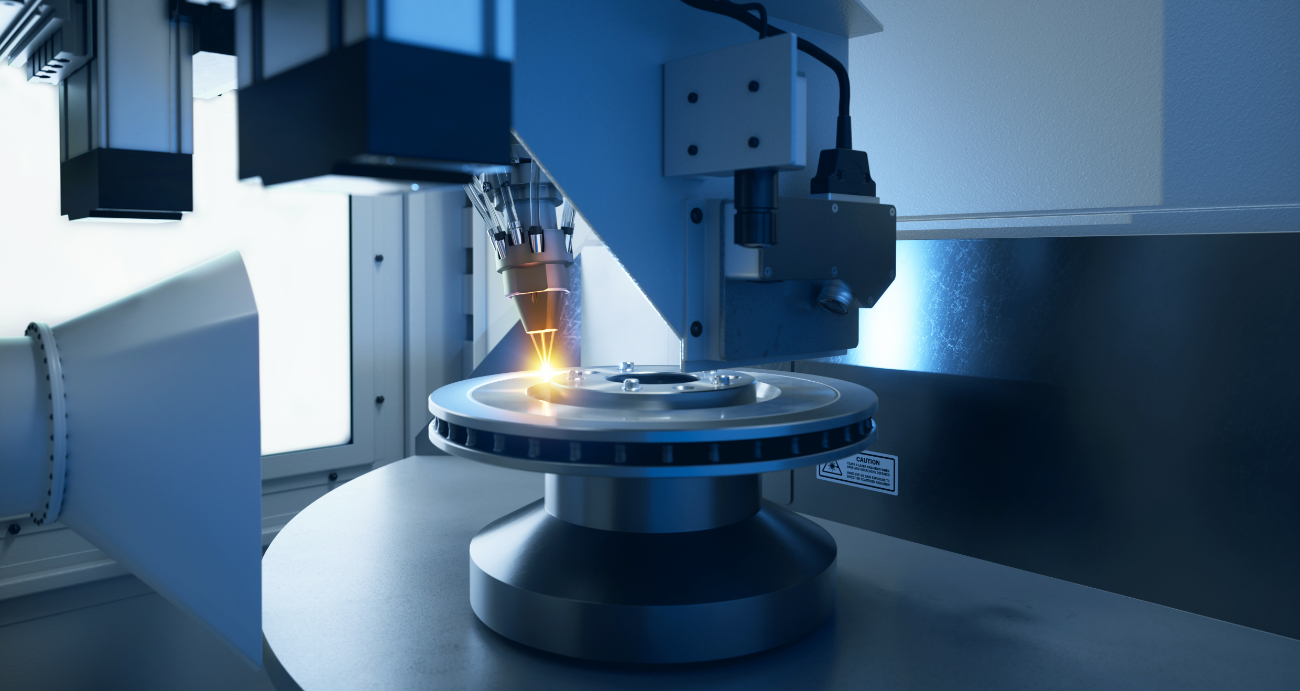 Technologies
Complex Manufacturing Systems from a Single Source

thanks to a High Range of Technologies

Scroll-free turning technology developed by EMAG offers new possibilities for fine machining. With scroll-free turning, you are able to produce…

Vertical turning is a machining process for metal components. EMAG was one of the first machine tool manufacturers to use the vertical turning process…