Skiving Machines
VSC 400 PS
Workpiece dia., max.: 340 mm | 13.5 in
Workpiece height, max.: 160 mm | 6.5 in
Module, max.: 4 mm | 0 in
---
VSC 400 PS Skiving Machine:
Perfect Combination of Power Skiving and Turning
Fast, precise, and easy to operate: power skiving has been turned into a highly efficient process for the production of internal and external gear teeth by the VSC 400 PS machine.
VSC 400 PS Skiving Machine
Responsible for this is a high-performance tool concept. The VSC 400 PS can accommodate up to four different power skiving tools on two spindles, plus up to six turning tools. This enables various combination processes with a single clamping operation:
1st variant: Roughing (for example with an indexable insert tool) and finishing (for example with a carbide tool) take place in rapid alternation.
2nd variant: Up to four different types of external and internal gear teeth are produced with four tools.
3rd variant: The combination of pre-turning and power skiving ensures speed and precision in concentricity.
Simple operations ensure productivity with power skiving
Furthermore the intuitive operator interface of the skiving machine, which simplifies the work of the operator considerably, is of great significance. All the operator has to do is input the desired gear teeth values of the component, the values of the tool data sheet, and the cutting values. The machine does the rest. It independently calculates the entire machining program for the power skiving process.
EMAG skiving machine excels in terms of quality
And, in addition, direct drives in the main and milling spindles keep the axes perfectly synchronized during power skiving. And the very stiffly designed B-axis enables a large variety of axis crossing angles – the setting angles of the tool for power skiving. Usually, a value of between 15 and 25 degrees is used here, but EMAG has already implemented power skiving processes with an angle of about 45 degrees in the past.
Up to four power skiving tools and up to six turning tools – for numerous combination processes
Several processes enabled in a single clamping operation for improved component quality (positional tolerances)
The teeth are deburred in the same clamping operation
Stiff (high-performance) B-axis for variable axis crossing angles
Hydrostatic guidance along the Z-axis for maximum vibration damping
Closed power flow ensures extremely precise workpieces
Workpiece dia., max.
340 mm
13.5 in
Workpiece height, max.
160 mm
6.5 in
Workpiece dia., max.
mm
in
340
13.5
Workpiece height, max.
mm
in
160
6.5
We have the

right solution

for you!
Manufacturing lines
Complete

Manufacturing Lines

or

Automation Systems

from EMAG
Bin Picking Automation
Bin picking, or "reaching into the box," is a technology in which a robotic arm uses a 3D sensor system (3D camera, scanner, ...) to remove workpieces in a chaotic position from a mesh box or similar.…
SCS Stacking Cell
Highly productive production in a confined space – this is what is promised by the new stacking cells of the SCS series in combination with the vertical turning center from EMAG.

Whether for the…
TrackMotion
With the TrackMotion automation system, a "TransLift" unit runs through the machines on a rail system (track). Functions of the TransLift include picking up and placing parts with different heights,…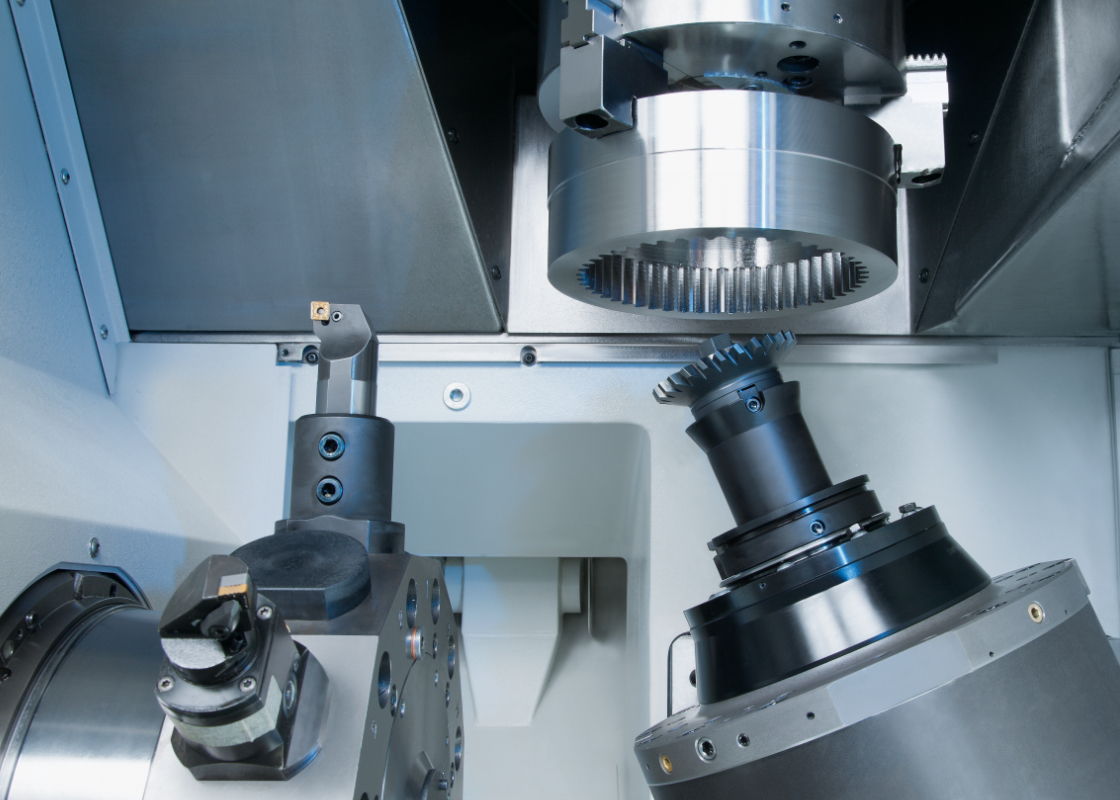 Technologies
Complex Manufacturing Systems from a Single Source

thanks to a High Range of Technologies

Power Skiving allows highly efficient machining of chucked parts and gears. For the machining of internal teeth hobbing, it provides an alternative to…