Horizontal Gear Hobbing Machines
CLC 260 H / CLC 500 H
Module, max.: 6 / 30 mm | 0 / 1 in
Workpiece dia., max.: 260 / 500 mm | 10 / 19.5 in
Workpiece length, max.: 1,800 / 2,500 mm | 71 / 98.5 in
---
CLC Series H: Horizontal Gear Hobbing Machines
from EMAG SU
Hob shafts, worm wheels and gear wheels on this innovative and flexible machine. Having a stable structure with hand-scraped tangential axes, these machines include a table and milling head equipped with direct-drive axes. Process using oil, emulsion or run dry. On request, optional equipment for skiving, single-part milling, measuring on the machine, as well as deburring and chamfering is available.
Machining of Gear Wheels, Worm Gears and Long-Toothed Shafts with Excellent Results
Its horizontal configuration allows machining of gear wheels, worm gears and long-toothed shafts with excellent results. Setup and changeover from one workpiece to the next is easy, making these machines suitable for individual parts and small series. In addition, machine options include automation and a steady rest that can be moved to the appropriate position on an additional NC axis.

An optional spindle attachment installed on the milling head of the CLC 260 H horizontal hobbing machine enables worm shafts milling.
Module, max.
6 / 30 mm
0 / 1 in
Workpiece dia., max.
260 / 500 mm
10 / 19.5 in
Workpiece length, max.
1,800 / 2,500 mm
71 / 98.5 in
Module, max.
mm
in
6 / 30
0 / 1
Workpiece dia., max.
mm
in
260 / 500
10 / 19.5
Workpiece length, max.
mm
in
1,800 / 2,500
71 / 98.5
We have the

right solution

for you!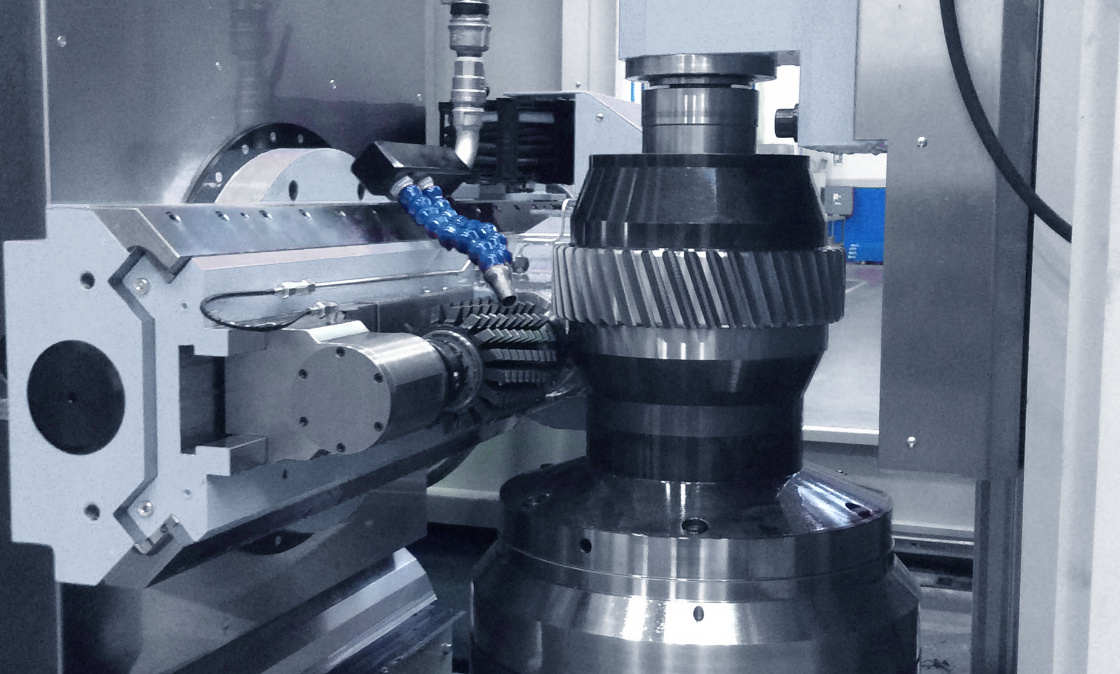 Technologies
Complex Manufacturing Systems from a Single Source

thanks to a High Range of Technologies

Flexible, highly productive, highly accurate - as a continuous gear production process, hobbing is indispensable in many industries, as it allows any…