Chamfering and Deburring Machines
SCT 3
Module range: mm 1.0 - 8.0
Workpiece dia., max.: 350 mm | 14 in
Workpiece length, max.: 750 mm | 29.5 in
---
Universal Chamfering and Deburring Machine SCT 3 from EMAG SU
The SCT 3 Universal Chamfering and Deburring Machine with two tool heads has been designed for manufacturing spur and helical gears.
The Universal and Flexible Solution
The SCT 3 features a shuttle feed loader for manual loading/unloading as standard and can be easily connected to a variety of automation systems or robots.
Deburring operation using proven and reliable Samputensili deburring tool heads, spring-loaded to compensate for face width variations. Chamfering operation using the patented Samputensili chamfer and chamfer-roller tools for a better final result.
Self-centering tools guarantee symmetrical chamfers on both sides of the workpiece even in the instance of slight displacements between adjacent teeth (for example cluster gears). The two tool heads are meshed with the workpiece by pneumatic cylinders to compensate workpiece runout. This results in symmetrical and constant chamfers on all teeth.
Chamfering, rolling and deburring in a single process
Easy connection to a variety of automation systems or robots
Possibility to use trademark tools in-house manufactured
Different faces are possible
Extreme short cycles time
Low cost for chamfering, rolling and deburring
Workpiece dia., max.
350 mm
14 in
Workpiece length, max.
750 mm
29.5 in
Module range
mm
1.0 - 8.0
Workpiece dia., max.
mm
in
350
14
Workpiece length, max.
mm
in
750
29.5
Outside diameter, max.
mm
in
25 / 350
1 / 14
Max. toothed length
mm
in
200
8
Number of tool heads
2
Max. outside diameter of tools
mm
in
200
8
Workpiece spindle speed range
rpm
0 / 300
We have the

right solution

for you!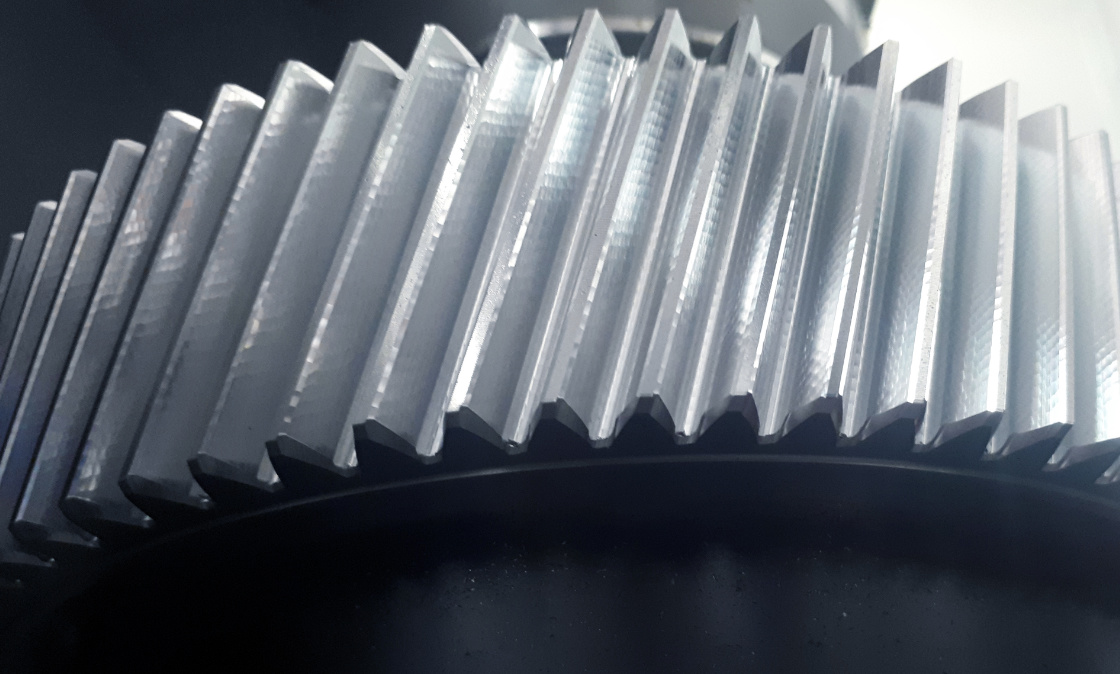 Technologies
Complex Manufacturing Systems from a Single Source

thanks to a High Range of Technologies

Deburring is an essential procedure in many production processes - after all, burrs that are not removed could break off later and damage bearings or…