EMAG - Turning, milling, drilling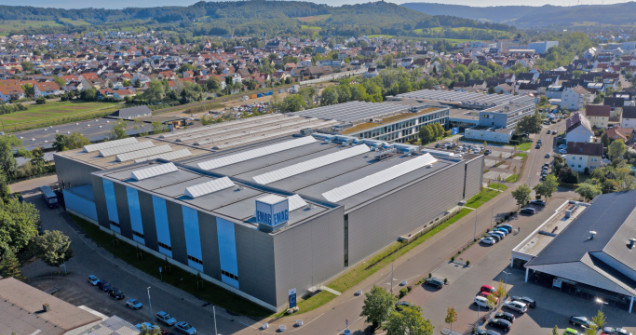 EMAG's roots go back to 1867 and the establishment of a foundry and machine tool company in Bautzen/Saxony. Since its reestablishment in 1952, not far from its present headquarters at Salach – between Stuttgart and Ulm – EMAG has manufactured turning machines.
In the beginning these were simple engine and bar lathes, followed – in the 1960s – by turret lathes, then program-controlled single- and two-spindle automatics, and finally efficient, modular single- and multi-spindle automatics and special purpose machines for the production of car components. In the 1980s EMAG was very successful in building highly automated CNC turning cells, which were used worldwide by a variety of industries. In 1992 EMAG was the world's first manufacturer to build a turning machine with a pick-up work spindle that traveled the main axes while the tooling systems remained stationary. This concept flipped turning on its head.
Every machine of the VSC series is a manufacturing cell, the pick-up spindle ensures that the machine loads itself very quickly and efficiently at practically no extra cost. Nowadays, these machines – the same in design, differing only in the tooling system – can also be used as multi-functional production centers for drilling, milling, grinding, gear hobbing and other associated processes.
---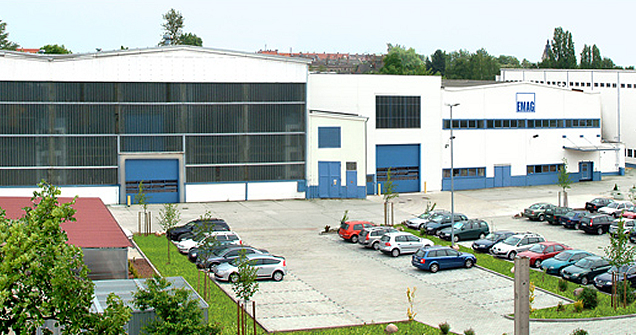 EMAG Leipzig Maschinenfabrik GmbH supplies machines and manufacturing systems for most metal cutting applications in the oilfield, automotive, aerospace and mechanical engineering industries.
EMAG Leipzig manufactures machine tools and complete production lines for customers in the oil field and gas gathering industries. Additionally, various chip cutting machines are developed and manufatured at EMAG Leipzig, including the new VM and VMC Series of turning and machining centers for the manufacture of large workpieces.
The history of EMAG Leipzig - the company, founded in 1889 by Wilhelm von Pittler, is a well-known turning machine manufacturer steeped in tradition. In 1904 PITTLER Leipzig built the first four-spindle automatic on which all components subject to wear and tear were interchangeable. The company was manufacturing turret lathes and multi-spindle automatics through World War II. Multi-spindle automatics for medium and large batch production remained the most important product throughout the years of privatization of PITTLER-TORNOS and its subsequent acquisition by EMAG in September 1999. Both EMAG and PITTLER-TORNOS had, for many years, been suppliers of custom-made manufacturing solutions for the demanding batch production – ideal conditions for a successful future together.
Since the company's integration into the EMAG Group the Leipzig employees have successfully applied the combined knowledge of both manufacturers to develop and build customer-orientated variantions of the EMAG machines.
EMAG Maschinenfabrik GmbH
Austrasse 24
73084 Salach
Germany
EMAG Leipzig Maschinenfabrik GmbH
Pittlerstrasse 26
04159 Leipzig
Germany