Horizontal Gear Hobbing Machines
K 300
Module range: 0.5 / 4
Workpiece dia., max.: 200 mm | 8 in
Workpiece length, max.: 800 mm | 31.5 in
---
Gear hobbing how it should be
The high degree of precision achieved on the K 300 Gear Hobbing Machine, with its nine activated CNC axes is the result of a machine base in wet-mix aggregate, featuring motion guideways in all linear axes. The closed-loop frame construction of the CNC-Machine ensures highest possible rigidity of tailstock and work spindle, even under the greatest possible clamping and machining forces while gear hobbing.
Furthermore, the diagonal positioning of the milling head offers ideal chip flow conditions for both dry and wet machining.
Horizontal K 300 CNC-Machine for precise gear hobbing
The EMAG Koepfer K 300 CNC-Machine employs a variety of gear cutting technologies: gear hobbing, soft and hard machining, skiving, high speed hobbing, radial hobbing, tangential hobbing, etc. This makes it possible to configure the machine to suit individual manufacturing requirements. And the ability to combine these technologies offers further rationalization potential. The main advantage is that the use of finish-hobbing technologies eliminates complete processes.
The question of automation solved
The KOEPFER CNC-Machine loading system, equipped with V-grippers, can hold workpieces up to 5 kg in weight, and forms the basis of the automation system. A number of blank and finished component magazines – such as chain magazines, oscillating conveyors, and workpiece storage systems – are available to cover a variety of components. A gravity-type loading rail with a conveyor belt for the unloading of components is the standard solution for this CNC-Machine.
The capacity of a universal, gravity-based magazine – and the autonomy of the CNC-Machine – can be increased with the use of multiple feeding rails. The triple distributor system can also be used as a twin or even a single feeder. The grippers are adjustable and can accommodate a multitude of workpiece lengths.
Hob arbor
Hydraulic precision collet to clamp shank hobs
Deburring device (dampening device, sensor) available in single or double head configuration
Oil mist suction system
Suction system for dry hobbing
Automatic orientation for skiving
Software for special programs such as skip shifting of a damaged area on the hob, for positioning tasks, etc.
Magazine loading systems for blanks or semi finished parts
Workpiece dia., max.
200 mm
8 in
Workpiece length, max.
800 mm
31.5 in
Module range
0.5 / 4
Workpiece dia., max.
mm
in
200
8
Workpiece length, max.
mm
in
800
31.5
Hobbing length, max.
mm
in
300
12
Hobbing width, max.
mm
in
200
8
Shift distance
mm
in
160
6.5
Main spindle: Speed, max.
rpm
800
Hobbing speed, max.
rpm
2,500 / 4,000
We have the

right solution

for you!
Manufacturing lines
Complete

Manufacturing Lines

or

Automation Systems

from EMAG
SCS Stacking Cell
Highly productive production in a confined space – this is what is promised by the new stacking cells of the SCS series in combination with the vertical turning center from EMAG.

Whether for the…
Workpieces
The Right Manufacturing Solution for

Every Workpiece
Gear
Machining from raw blank to finished gear– a process that used to take several departments within a shop using multiple experienced operators. Now this process can be done with a pair of digitally…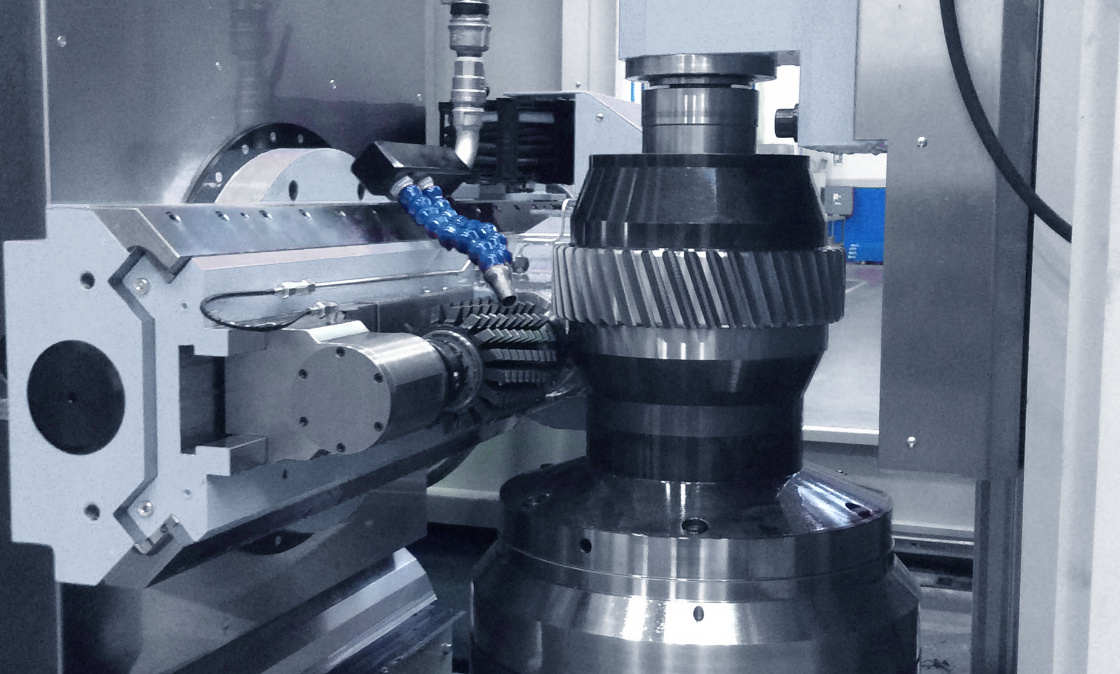 Technologies
Complex Manufacturing Systems from a Single Source

thanks to a High Range of Technologies

Flexible, highly productive, highly accurate - as a continuous gear production process, hobbing is indispensable in many industries, as it allows any…