Gear Profile Grinding Machines
GR 250
Module range: mm 0.5 - 7.0
Workpiece dia., max.: 250 mm | 10 in
Workpiece length, max.: 550 mm | 21.5 in
---
Screw Profile Grinding GR 250
The latest innovation of EMAG SU is the GR 250, a screw profile grinding machine for worm screws with a maximum diameter of 250 mm and length up to 550 mm.
GR 250 - Screw Profile Grinding Machine - Production Speed and Flexibility
This grinding machine is equipped with a double table which eliminates downtimes almost completely.
Loading / unloading operations and measuring of components are performed in masked time. Since these operations do not affect cycle time, the entire lot productivity improves significantly. The changeover time is very fast, therefore the tool spindle works constantly on the workpiece.
The grinding machine GR 250 is equipped with Siemens Sinumerik 840D SL Numerical Control with an integrated operator panel and EMAG SU software, characterized by high-precision geometrical programming and an intuitive and user-friendly interface.
Furthermore, the EMAG SU GR 250 can easily interface with every type of automation. Particular attention has been paid to solutions which allow the reduction of changeover therefore considerably increasing the production speed and flexibility.
With EMAG SU machine tools is possible to grind different worms suitable for any worm gear sets according to client needs and specifications. There are many uses depending on the mechanical efficiency required by the industry and EMAG SU has the capability to grind the widest range of worms.
Workpiece dia., max.
250 mm
10 in
Workpiece length, max.
550 mm
21.5 in
Module range
mm
0.5 - 7.0
Workpiece dia., max.
mm
in
250
10
Workpiece length, max.
mm
in
550
21.5
Workpiece weight, max.
kg
lb
40
88
Grinding wheel dia.
mm
in
230 / 400
9 / 15.5
Grinding wheel width, max.
mm
in
20 / 40
1 / 1.5
Control unit
Sinumerik 840D
Machine dimensions, L x W x H
m
3.85×2.4×2.75
We have the

right solution

for you!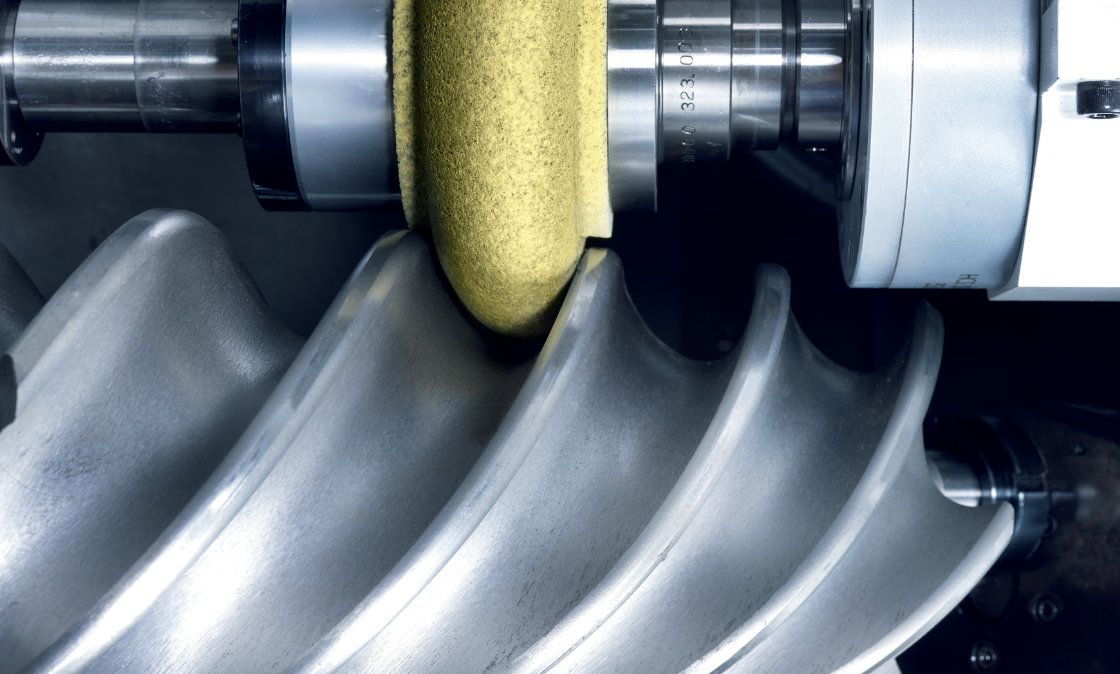 Technologies
Complex Manufacturing Systems from a Single Source

thanks to a High Range of Technologies

Profile grinding of gears and long, slim and toothed components is performed discontinuously, i.e., tooth gap by tooth gap, is completed one after the…