Customized Shaft Machining VTC
VTC 200 CD
Workpiece dia., max.: 80 mm | 3 in
Workpiece length, max.: 540 mm | 21.5 in
---
Center-drive machine for high-productivity four-axis end machining of shafts
When it comes to end machining shafts, the machines in the VT series with center drive are the ideal manufacturing systems. The four-axis machining offered by the VT machines guarantees highly efficient processes, while clamping the shafts in the center drive of the center-drive machine enables excellent positional tolerance and roundness values.
VT series ideal for shaft machining
The machines in the VT series are an interesting proposition for shafts manufactured in medium to high volumes. This includes transmission shafts, rotor shafts, pump shafts, engine shafts and many more. The VT machines – specifically the center-drive machines – can handle shafts with lengths of up to 540 mm and diameters of up to 80 mm.
The large machining area offered by the VT machine as well as the generous travel path of the two vertically attached tool turrets mean that simultaneous machining of the two shaft ends is always possible. For longer workpieces, an additional steady rest can be easily used.
For machining shaft ends, the machines in the VT series can also be equipped with a center drive – as can be seen from the name VTC 200 CD (center drive). The shafts are then also clamped in this center drive. Depending on the workpiece, the shaft is clamped on one or two clamping planes using collets or clamping jaws inside the center drive. Clamping is performed mechanically using springs. The clamp is released hydraulically.
short cycle times through simultaneous four-axis machining
high accuracies for concentricity and positional tolerance
short non-productive times through parallel loading and unloading of the machines
automatic loading and unloading by means of workpiece grippers in the tool turrets
Workpiece dia., max.
80 mm
3 in
Workpiece length, max.
540 mm
21.5 in
Workpiece dia., max.
mm
in
80
3
Workpiece length, max.
mm
in
540
21.5
We have the

right solution

for you!
Workpieces
The Right Manufacturing Solution for

Every Workpiece
Rotor Shaft - Assembled (Electric Motor)
Rotor shafts in stationary electric motors are usually solid shafts with a smaller diameter. Alone, these rotor shafts are not heavy, however the small diameter of the shaft requires that a large…
Steering pinion
These days, power steering systems are standard in all cars. It is the reason why the steering pinion that transfers the movement of the steering wheel to the steering system's gear shaft is produced…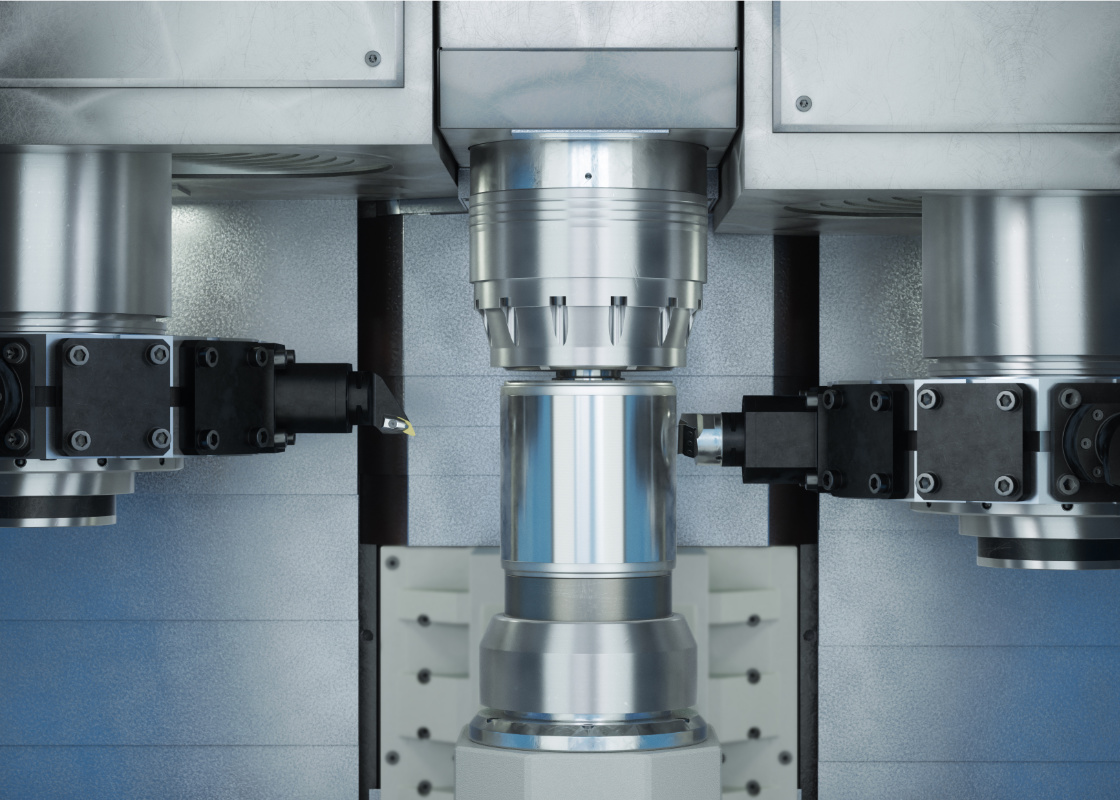 Technologies
Complex Manufacturing Systems from a Single Source

thanks to a High Range of Technologies

Drilling is one of the oldest production methods and has been used by humans since the Stone Age.

Vertical turning is a machining process for metal components. EMAG was one of the first machine tool manufacturers to use the vertical turning process…