Universal Cylindrical Grinding Machines
W 11
Workpiece dia., max.: 640 mm | 25 in
Workpiece length, max.: 1,500 mm | 59 in
Center height: 320 mm | 12.5 in
---
Conventional cylindrical grinders: W 11-BASIC/W 11-ADVANCED/W 11-EVOLUTION
The basis of the EMAG Weiss W 11 machines is the established KARSTENS cylindrical grinder concept. KARSTENS has produced more than 4,500 units of the K 11 machines. Even today, around 1,000 machines are still in use around the globe. In 1994, CNC-TECHNIK WEISS GMBH started to overhaul and service KARSTENS K 11 machines.
Conventional external-internal face cylindrical grinding machine – Perfect for single parts, prototypes, and small batches
Since 2010, we have been offering the W 11 cylindrical grinder to our customers as a new or retrofit machine. All of its technology has continuously been developed and optimized over the years, and all components are compliant with the current machinery directives.
Thanks to the continuous technical development, it is possible to acquire the W 11 cylindrical grinder as a new machine with up-to-date technology that can be customized.

Applications of the W 11 cylindrical grinder
Single part production
Prototype production
Small batches with small diameters
Pair grinding
Sample production
Training and maintenance
The W 11 is available in the following versions: W 11-Basic, W 11 Advanced, and W 11-Evolution
W 11-EVOLUTION: The new grinder generation
We offer the W 11 in a new, modern design: no hydraulics, axis drives with servo motors and screw spindle drive, technology entry of the grinding parameters via touchscreen, automatic parallel dressing with compensation, automatic axis release. All of this using the simple and time-tested control concept of the classic W 11!
Extremely flexible
Very easy tooling
Simple and user-friendly
Quick-action clamps on the assemblies for re-tooling
Very precise infeed and dimensional accuracy within 0.001 mm
Good access for the operator
Other options:
Parts chamber casing with oil mist extraction
Digital display
X-axis, Z-axis
Angle display for grinding headstock/workpiece headstock/top table adjustment
Adjustable peripheral wheel speed, externally and internally
GAP sensors
Automatic balancing
Steady rests
Custom clamping equipment
Workpiece dia., max.
640 mm
25 in
Workpiece length, max.
1,500 mm
59 in
Center height
320 mm
12.5 in
Workpiece dia., max.
mm
in
640
25
Workpiece length, max.
mm
in
1,500
59
Center height
mm
in
320
12.5
Grinding Ø external
mm
in
640
25
Grinding length, max.
mm
in
1,500
59
Chuck dia., max.
mm
in
500
19.5
We have the

right solution

for you!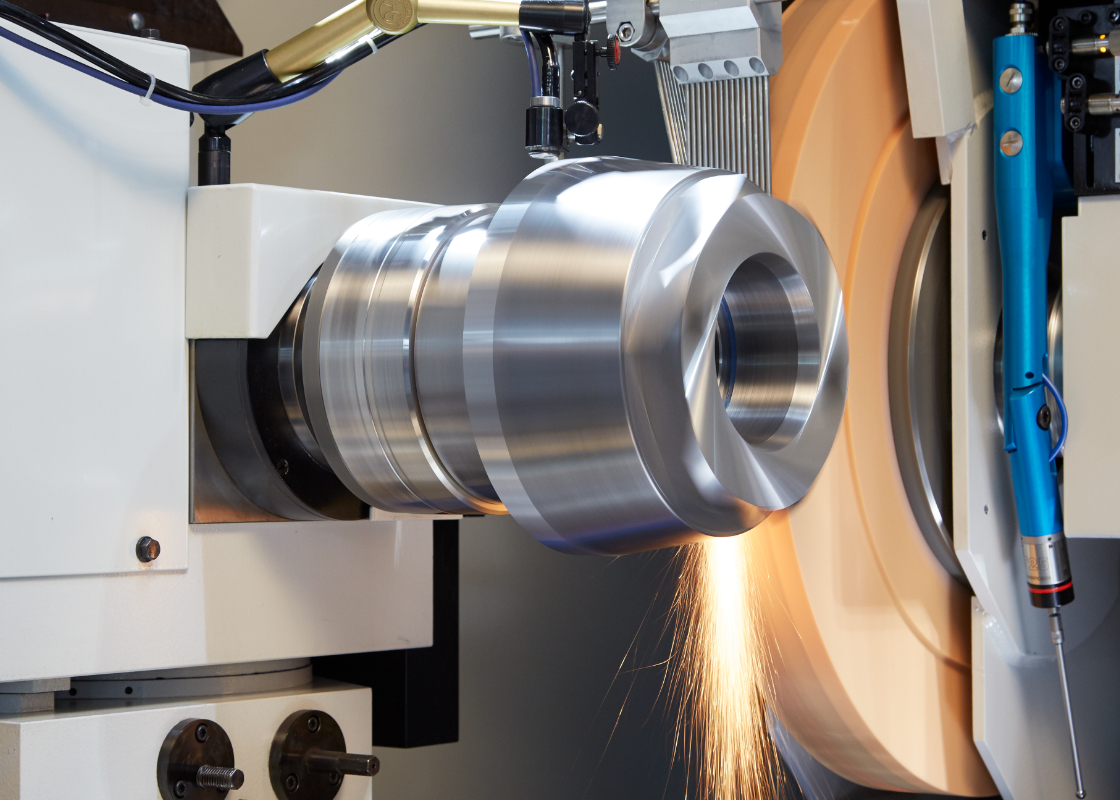 Technologies
Complex Manufacturing Systems from a Single Source

thanks to a High Range of Technologies

Universal cylindrical grinding generally refers to the cylindrical grinding process applied to the outside or inside diameter of a part. For external…