Data analysis and artificial intelligent are essential for the future of mechanical engineering. That is why the EMAG Group invested in anacision Gmbh from Karlsruhe, Germany last year – with the goal of developing AI products and solutions for the mechanical engineering industry. We spoke with Mr. Andreas Kühne, Senior Data Scientist at anacision, about its joint presence at the EMO with EMAG.
Interview with Mr. Andreas Kühne, anacision GmbH
Mr. Kühne, what are you most looking forward to at the EMO?
I'm particularly looking forward to the face-to-face discussions with visitors. The EMO is a great place to find out what potential customers are looking for, and in what areas there is room for more collaboration between us and EMAG. The discussions we have at EMO are particularly exciting for anacision since this is our first year participating at the EMO. EMAG acquired a stake in anacision last year, and we are now looking forward to the joint presence at the trade show.
So, anacision has recently joined the EMAG Group. What exactly is it you do?
anacision is a consultancy firm focusing on AI and data science. We support businesses in identifying and implementing data-driven solutions. Our focus is always on achieving business benefits from data, i.e. generating added value for the business. For example, we are able to detect machine wear at an early stage by combining expert knowledge with sensor data. The benefit for the customer is increasing machine availability and reducing maintenance costs. Our approach is strongly customer-focused: At the beginning of the collaboration, it is essential to meet with the customer and determine their goals. The actual project work starts by building on this.
How would you describe your collaboration with EMAG?
We mainly work with EMAG's UX team, which has been set up specifically for digitalization issues. Our vision is to use AI and data analyses to optimize the operation of EMAG machines. This begins with a requirements analysis: What does the customer need? What do machine operators want? What benefits does the management envision? We have thus enhanced the existing workshop format together with the UX team. In addition to interesting use cases, the "Innovation workshop—Industry 4.0 through data" also addresses issues revolving around machine networking.
Wow, that is many exciting innovations! What is the motivation behind your collaboration with EMAG?  
I find it particularly fascinating how our two worlds have come together: We have EMAG, a precursor in the machinery industry, and, then there is anacision with our expertise in data science. This interdisciplinary provides both sides with new insights and exciting solutions emerge. It is also motivating to see how even simple solutions can bring a lot of added value to various users.
Could you give a concrete example of what one of your projects looks like?
We are currently working on a pilot project aimed at entirely networking a production line for one of EMAG's customers. In other words, the machines in a line are equipped with sensors and the control data is collected in order to automatically perform machine wear analyses as well as other data-driven applications. So, this makes it possible to predict when the next tool change is due on a production line and the optimal time to perform a tool change when several have to be done at the same time. To achieve this, we're also using the first version of a data science pipeline that we're developing with EMAG. The pipeline offers standardized interfaces to the data collector for EMAG machines and maps the data processing procedure from loading the data all the way to generating models and model management. It provides data scientists with the required IT infrastructure to quickly implement and operationalize data science solutions for EMAG machines.
What can EMO visitors expect when they stop by to see you?
Visitors can get an idea of how to implement predictive maintenance. We will have a demonstration that will help you visualize the use of predictive maintenance. Together with the UX team, we will also be showing how EMAG machines can be networked and how the wear of machine components can be assessed using Fingerprint. We are looking forward to all of the exciting discussions!
---
EMAG and anacision together at EMO 2019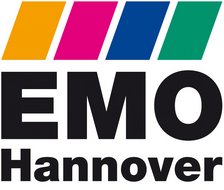 Visit EMAG at the EMO 2019 in booth C29 – hall 17, and see it live! If you'd like to preview the predictive maintenance demonstration today, visit http://demo.anacision.de/predmaint/#.
---