Networking @ EMO:
Series of interviews with the experts at the EMAG Group with whom you can exchange views at the EMO
"Smart technologies drive tomorrow's production!" That is the motto for EMO 2019 in Hanover, Germany. Yet, we are convinced that not only smart technologies are important, but above all, so are smart people—and they must be brought together to talk to one another.
That is why we will not only focus on networked technologies at the EMAG Group's booth, but also on networking with our visitors.
In order to let you look ahead and find out whom you absolutely should talk to at the EMO. In the coming weeks, we will regularly interview our experts who will also be attending the EMO in Hanover.
Interview with Richard Keller, EMAG ECM
Mr. Keller, what are you most looking forward to at the EMO in Hanover?
I'm looking forward to good discussions. Both with my colleagues, but, more importantly, with visitors from all over the world. This kind of international audience with so much accumulated expertise can only be found at the EMO. Even an old hand like myself can always learn something new there.
And what about technologies?
Electric mobility is a big topic these days, and I'm very curious to see what kind of impact it will have on this trade fair. At the EMAG stand, we will present a number of solutions in this area. Personally, I'd like to know how some of the more exotic technologies have evolved, such as 3D printing, and what kind of innovations we will see in that field.
Can you see any overlapping between 3D printing and your own ECM technology?
Definitely, especially in two aspects. On the one hand, we are using 3D printing ourselves to produce our internally flushed tools, or cathodes. On the other hand, the ECM process is already being used today for finishing printed components.
In many cases, the surface quality or precision of the components does not meet the requirements for specific workpieces. This is where our non-contact and thermally neutral ECM process comes in. It allows efficient post-processing of entire surface areas in a single process step: a corresponding negatively shaped tool cathode is lowered onto the surface to be processed, whereby the geometry of the tool is transferred to the workpiece.
Are there any restrictions with regard to the processed materials?
Basically, all metallic conductive materials can be processed. The bandwidth ranges from standard materials to nickel-based alloys and even titanium alloys. The distinction between hard and soft machining is of secondary importance in the ECM process, in fact, this is one of the great advantages of this technology.
Will you present anything new at the EMO in Hanover?
Oh yes, we will present our new PI 800. The PI machine is basically another step up from the successful concept of the CI deburring machine.  It has a modular machine design and a technology perfectly adapted to the machining task. This allows for fast delivery, low costs and above all easier handling. With the new PI machine, same as with the CI, the entire technology, including the electrolyte management system or EMS and the electrical system, is mounted on a forklift-compatible basic structure. The real novelty is the equally modular design of the machining area. Users can choose from two modules: The PECM module with oscillator, and a classic ECM dipping module without oscillator. This allows the machine to be configured for a wide range of machining scenarios, at an unbeatable price for our customers.
Tell us in a nutshell, why visit the EMAG Group stand at the EMO?
Well, above all, because of the good food and my nice colleagues! But kidding aside, EMAG has once again put together an exciting package that will really have something for every curious visitor. The technology specialists among our customers can exchange ideas with our own experts. Production planners will find the latest manufacturing technologies for all kinds of components related to advanced mobility – whether for e-mobility, hybrids, or classic combustion engines. It's just too good to miss.
Thank you for this interview!
---
ECM technology at EMO 2019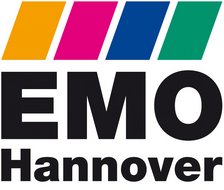 Visit EMAG at the EMO 2019 in Hall 17, Stand C29 and watch the performance of the new PI 800 live. Get free tickets here: https://www.emag.com/events/emo/tickets-contact.html
---