EMAG REINECKER - Internal Precision Grinding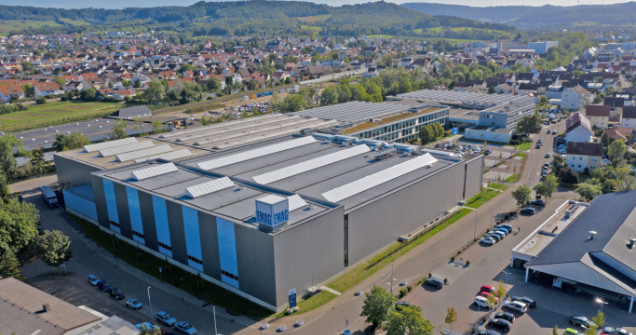 The company, founded in 1859 in Chemnitz, started out by manufacturing tools. Later it began building the actual machines.
In 1939, REINECKER was Europe's largest tool and machine tool manufacturer, with approximately 4,000 employees!
After its expropriation in 1949 the company started fresh − as J.E. REINECKER Maschinenbau GmbH in Ulm-Einsingen, manufacturing backing-off lathes and tool, surface and internal grinders.
In 1999, REINECKER became part of the EMAG Group and the center of excellence for precision machining (turning and grinding) of chucked components.
In spring 2001 REINECKER and KOPP merged with the grinding specialist KARSTENS, to become the EMAG Group's innovative center of excellence for all grinding and combination turning+grinding processes.
Since 2004, new products and technologies for the machining of all round workpieces are developed together at EMAG's headquarters in Salach.
REINECKER is your partner for:
Combined vertical turning and grinding centers for chucked components
Internal cylindrical grinders
Simultaneous grinders
Grinding centers
EMAG Maschinenfabrik GmbH
Austrasse 24
73084 Salach
Germany