Why scroll-free turning is the ideal technology for machining laminated cores of rotor shafts.
Scroll-free turning is one of those machining technologies that is practically impossible to describe in words. In this case pictures really say more than a thousand words. Therefore, you should take a look at this video, which shows an example of scroll-free turning:
We have spoken with Philipp Ruckwied, Head of Technology for Defined Cutting Edge Prototypes & Tests at EMAG, about the development of this machining process to obtain some background information on all the benefits and challenges involved in scroll-free turning.
Networking @ EMO: Interview with Mr. Ruckwied
Mr. Ruckwied, how did the development of the scroll-free turning process for machining rotor shafts come about?
EMAG had already received several requests to turn rotor shafts with laminated cores. EMAG is known, above all, for its vertical turning center, which is why the requests were, of course, also based on conventional longitudinal turning. Due to the Rz 6.3 µm requirement, this takes correspondingly long with the respective cutting edge and the usual feed values. So we started to experiment with machining by means of scroll-free turning. Scroll-free turning has been used here at EMAG for some time and is constantly being further developed, which is why this step was taken.
Why is EMAG focusing on scroll-free turning for the machining of laminated cores?
Scroll-free turning offers a solution for hard machining to produce ground-flush surfaces. Furthermore, scroll-free turning offers the advantage of a very short cycle time, which is achieved by a high feed rate per revolution. The longer tool service lives achieved by using the entire cutting edge are also a great advantage. As mentioned before, this applies, first of all, theoretically. We had to prove, with tests, that this also applies practically to the machining of laminated cores. In fact, we were able to achieve all these advantages with free-scroll turning. This has shown that, in particular, surface qualities of Rz < 6.3 μm with maximum feed rates of up to 1 mm/rev can be achieved with this machining technology. Due to the layered structure of the laminated cores, the chip breaks at the latest after 1.5 revolutions. With this material and conventional turning operation with a low feed rate, you usually obtain balls of chips by winding up the long strip chips. Furthermore, part of the feed force also acts radially to the component during the free-scroll turning process, which is ideal for the flight direction of the chips.
Besides the advantages already mentioned, are there any other advantages in favor of free-scroll turning?
Generally speaking, free-scroll turning has a positive effect on the unit costs. Because, due to the shorter cycle times, the machine costs, tool costs and also the tool change costs drop due to the longer service lives (and cutting times of the cutting edges). All in all, this has a positive effect on the overall production costs.
Are there also disadvantages?
The process is demanding and requires an appropriate machine base and the corresponding expertise in order to be implemented correctly. Furthermore, not all components can be subjected to scroll-free turning, since the force ratios shift more in radial direction, which can lead to a higher degree of deformation of sensitive workpieces. And, as is often the case, a good clamping technology is the decisive factor, for which EMAG shaft chucks are often the solution.
What makes the EMAG machines of the VT series so ideal for this type of machining?
As mentioned before, the technology development for free-scroll turning is already well advanced here at EMAG and has long been suitable for series application. Our machines have been optimally adapted due to the findings from many applications and tests. For example, the rotary turret has been designed for the special requirements; this concerns both the mechanics and the parameterization of the swiveling axis and its control-specific setting. Control-specific correction options have also been integrated in the machine to enable easy operation of the machine and the process.
Will scroll-free turning be on display at the EMO in Hanover?
Yes, we will be showing this exact application at the EMO – scroll-free turning of rotor shafts with laminated cores. And I will be at the EMO to talk to the visitors at our booth about the options of scroll-free turning.
Mr. Ruckwied, thank you for the interview.
---
Scroll-free turning live at the EMO 2019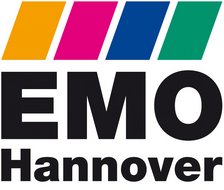 Visit EMAG at the EMO 2019 at booth C29 in hall 17, and convince yourself live of the scroll-free turning technology. Get free tickets here: https://www.emag.com/events/emo/tickets-contact.html
---